In today's digital era, Adobe Photoshop is a household name in the world of graphic designing and photo editing. It's an essential tool for many professionals, marketers, bloggers, and even hobbyists. With its intuitive user interface, vast range of editing tools, and unmatched versatility, Photoshop has been the go-to choice for graphic designers and digital photographers for over two decades.
Adobe Photoshop CC 2017 18.0
The latest version of Adobe Photoshop, CC 2017 18.0, comes with numerous new features and enhancements that make the photo editing experience more intuitive and streamlined than ever before. With powerful new tools like the select and mask workspace, improved brush presets, enhanced workflow, and 3D printing capabilities, Photoshop CC 2017 is a game-changer for graphic designers and digital photographers.
Select and Mask Workspace
The select and mask workspace in Photoshop CC 2017 is a life-saver for graphic designers and digital photographers who need to isolate a subject from a background quickly. With the select and mask workspace, you can refine edges and fine-tune selections more accurately and easily than ever before. Whether you're extracting a subject from a busy background or refining the edges of a portrait to blend seamlessly into a new background, the select and mask workspace makes it easier and faster.
Improved Brush Presets
In Photoshop CC 2017, brush presets have been enhanced to give users more control over their digital painting and retouching workflows. With improved brush presets, users can save their custom brush settings and easily apply them to any project. Whether you're working on a digital painting or retouching a portrait, the brush presets in Photoshop CC 2017 are sure to improve your workflow and save you time.
Artificial Intelligence (AI) Features in Photoshop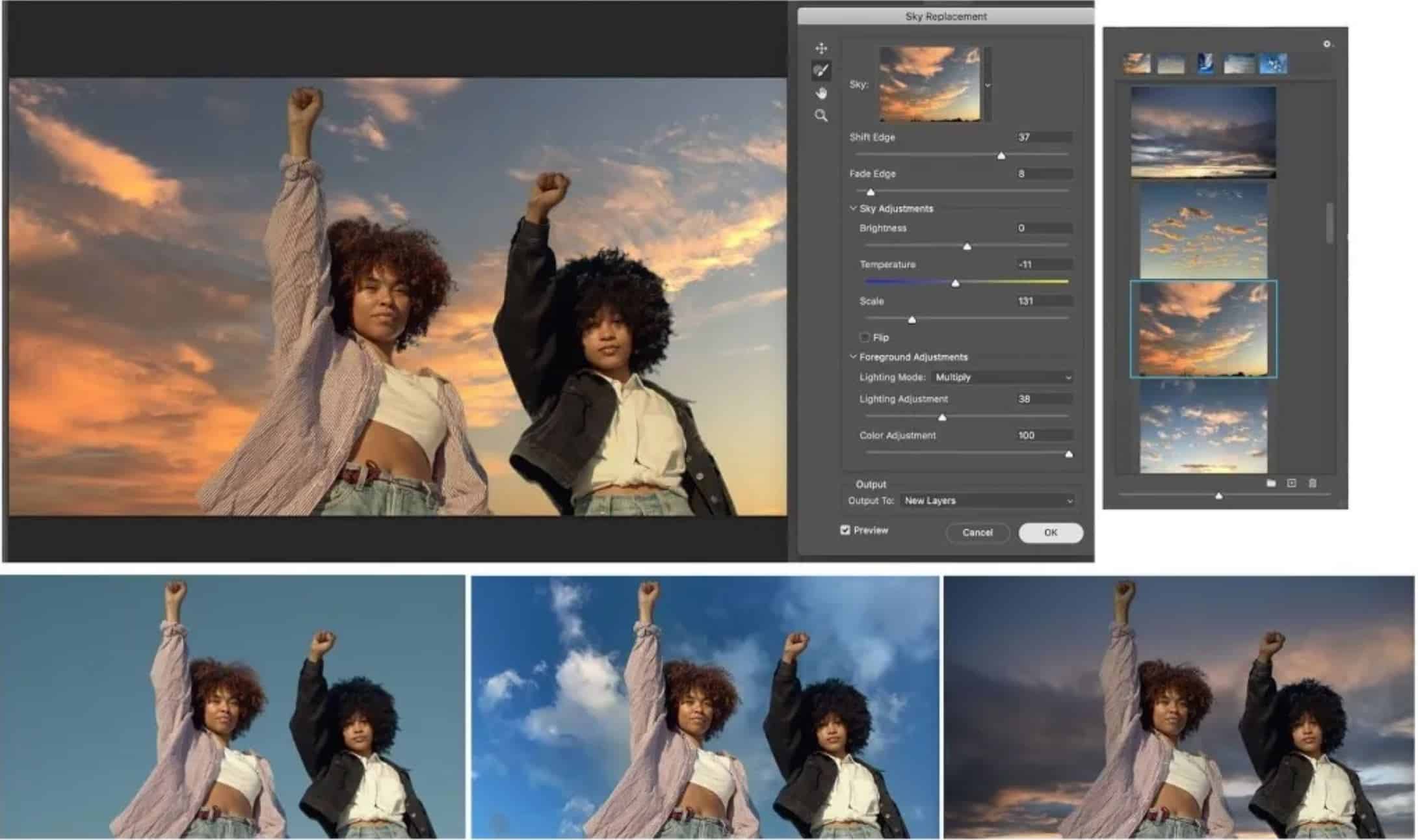 Adobe Photoshop has always been at the forefront of photo editing and graphic designing software. With the new AI features in Photoshop, such as the automated cropping, face detection, sky replacement, and one-click selections, Adobe is taking photo editing and graphic design to new heights. The ability of Photoshop to detect and analyze photos automatically and perform tasks like cropping, selecting, and replacing background elements makes the editing process faster and more intuitive.
Automated Cropping and Straightening
The automated cropping and straightening features in Photoshop use AI to detect the subject in a photo and automatically crop and straighten it. This feature is incredibly helpful when you have to edit multiple photos at once or need to make quick edits to a large set of images.
Facial Recognition and Selecting
The facial recognition and selecting feature in Photoshop allows you to quickly and easily select individual faces in a group photo. With this feature, you can apply effects, filters, or retouching to individual faces, helping them stand out in the photograph.
Background Replacement
Replacing a boring or distracting background in a photo can be a time-consuming and tedious task. Fortunately, the sky replacement feature in Photoshop makes it easy to replace a dull sky with a more exciting one. This feature uses AI to detect sky elements in an image, and replace it with a new, more interesting one.
3D Printing Capabilities of Photoshop
Photoshop CC 2014.1 introduced many 3D printing capabilities, making the software even more versatile than before. With the ability to create 3D models and add textures, lighting, and even realistic shadows, Photoshop is no longer just a photo editing and graphic designing software but a complete 3D printing solution. With the addition of advanced 3D printing features, Photoshop provides a comprehensive set of tools for creating and editing 3D designs, making it one of the most powerful tools for 3D printing available today.
Creating and Editing 3D Models
With Photoshop's 3D tools, creating and editing 3D models, including adding textures, is easier than ever. You can import 3D models from other applications or create them from scratch within Photoshop. The 3D workspace in Photoshop provides a complete set of tools for adding, editing, and refining 3D designs, helping you achieve stunning results.
Realistic Lighting and Shadows
Creating realistic lighting and shadows is essential for any 3D design. Photoshop helps you achieve this goal with its 3D lighting and shadowing tools, giving you full control over the lighting and shadowing in your 3D designs.
Alternatives to Photoshop
Although Photoshop is an excellent tool for photo editing and graphic designing, it's not the only software available in the market. There are many alternatives to Photoshop that are just as powerful and versatile. Whether you're a beginner or a professional, these software options provide an affordable and accessible alternative to Photoshop.
GIMP
GIMP is a free and open-source image editing software that provides many of the same features as Photoshop, such as layer-based editing, filters, and a range of tools for cropping and resizing images. GIMP is an excellent choice for those on a budget or just starting and not yet ready to commit to a paid software.
Affinity Photo
Affinity Photo is a relatively new entrant in the photo editing market but has quickly become a popular choice for many professionals. With advanced tools like frequency separation, live blend modes, and non-destructive editing, Affinity Photo provides a comparable alternative to Photoshop.
Corel PaintShop Pro
Corel PaintShop Pro offers a comprehensive set of photo editing tools, including the ability to work with RAW files, to remove unwanted elements, and to retouch portraits. It also features a range of filters, textures, and presets to make photo editing more accessible to beginners and professionals alike.
Conclusion
Adobe Photoshop is a powerful and versatile software for photo editing and graphic designing that offers an unmatched range of tools and features. With the latest version of Photoshop, CC 2017 18.0, and the advanced AI and 3D printing capabilities, Adobe has elevated the software to new heights. However, there are many alternatives to Photoshop that offer comparable tools and features, making it essential to choose the one that best meets your needs and budget. Regardless of whether you choose Photoshop or one of its alternatives, the key is to keep practicing and experimenting, which will ultimately help you improve your skills and produce better results.
If you are looking for Adobe Photoshop CC 2022 – Baixar para Mac Grátis you've visit to the right web. We have 7 Pics about Adobe Photoshop CC 2022 – Baixar para Mac Grátis like Adobe Adds New 3D Printing Features to Photoshop CC With Update 2014.1, Adobe Photoshop CC 2017 18.0 + Universal Patch by Painter and also Adobe Adds New 3D Printing Features to Photoshop CC With Update 2014.1. Here you go:
Adobe Photoshop CC 2022 – Baixar Para Mac Grátis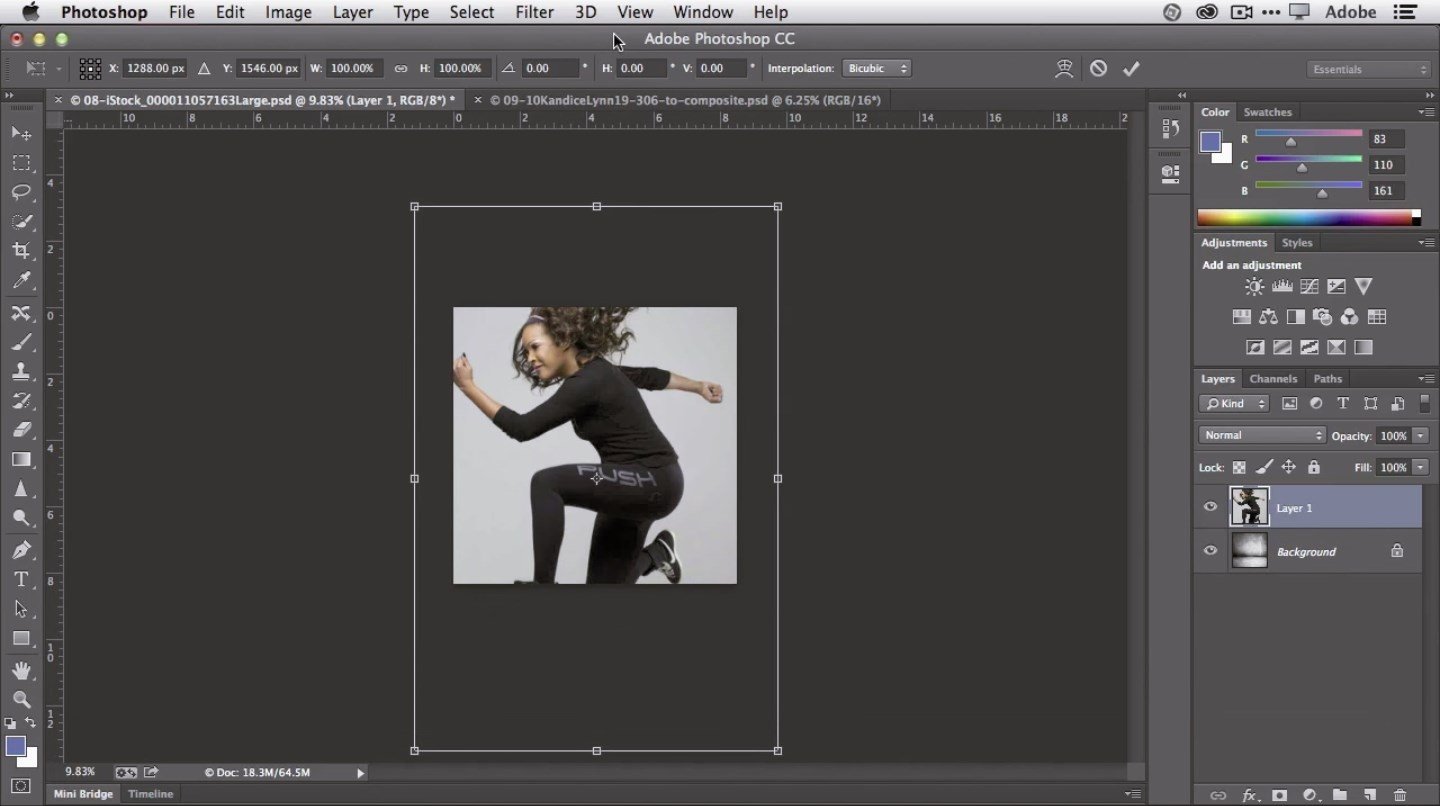 www.malavida.com
Adobe Photoshop Gets Five Major New Artificial Intelligence Features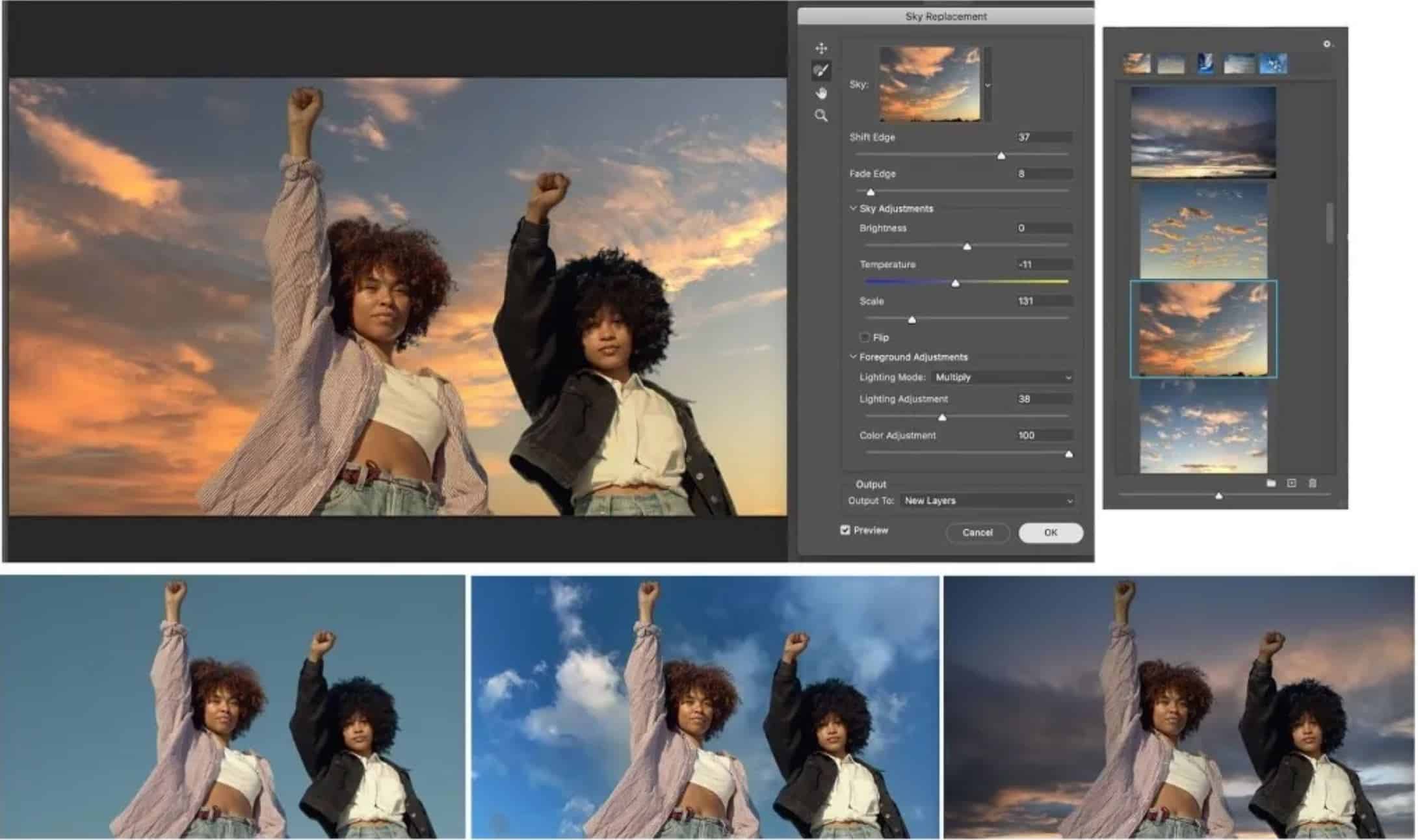 mspoweruser.com
photoshop adobe features ai sky replacement 2021 intelligence artificial ipad major mspoweruser updates illustrator fresco apps livestreaming power five gets
Adobe Adds New 3D Printing Features To Photoshop CC With Update 2014.1
3dprint.com
adobe photoshop cc 3d software logo program latest graphics been features ps cs5 inline 3dprint technology psd photshop after effects
Creative Cloud And Photoshop 2014: Adobe Piles On The Goodies For
www.extremetech.com
adobe photoshop photographers cloud goodies creative logo extremetech ps piles commissions terms links use
Adobe Photoshop CC 2017 18.0 + Universal Patch By Painter
fullsoftapps.blogspot.com
photoshop cc adobe logo patch universal crack setup v19 32bit 64bit watermark subscribe painter escolha pasta
Adobe Is Bringing Full Photoshop To IPad | Macworld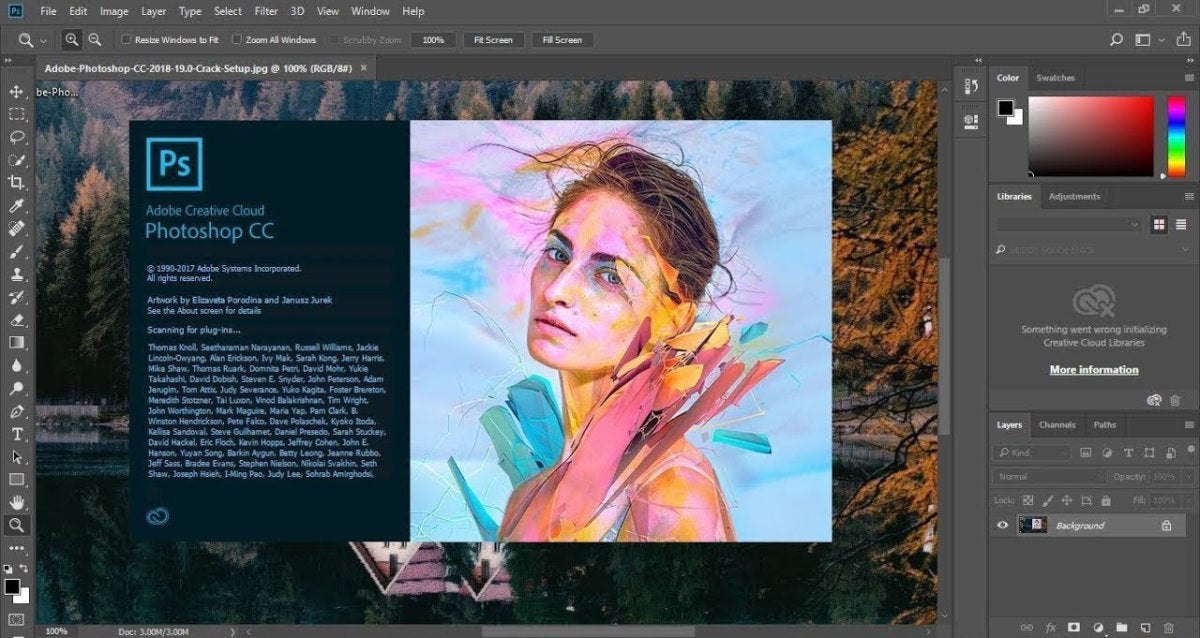 www.macworld.com
adobe photoshop creative cloud ipad cc bringing
5 Powerful Alternatives To Photoshop For 2016
propakistani.pk
photoshop adobe alternatives powerful ahmed ago posted years
Photoshop cc adobe logo patch universal crack setup v19 32bit 64bit watermark subscribe painter escolha pasta. Adobe photoshop cc 2022. Creative cloud and photoshop 2014: adobe piles on the goodies for