Anger Management Counseling: How It Works
Do you struggle with anger management? Perhaps you have found yourself lashing out at others for no apparent reason or feeling a surge of frustration that seems impossible to control. If so, you're not alone. Anger is a normal human emotion, but it can become problematic when it starts to drive our actions and disrupt our life.
Anger management counseling is a proven way to help individuals gain control over their emotions and learn healthier ways to express themselves. In this post, we will explore the benefits of anger management counseling, what to expect during sessions, and some tips for managing anger on your own.
The Benefits of Anger Management Counseling
Anger management counseling can help individuals identify their triggers, gain insight into their patterns of behavior, and learn new strategies for communication and conflict resolution. Some specific benefits include:
1. Improved relationships: When we struggle with anger, it can be easy to damage our relationships. We might say hurtful things or resort to physical violence. Anger management helps individuals develop better communication skills, learn how to express their needs, and respond to situations in a calm and rational way.
2. Increased self-awareness: Those who struggle with anger often feel like their emotions are out of control. Anger management counseling can help individuals understand the root causes of their anger and develop a greater sense of self-awareness.
3. Reduced stress: Anger can be a major source of stress. By learning how to manage our emotions, we can reduce stress levels and improve our overall well-being.
4. Better physical health: Anger can have a negative impact on our physical health. Stress hormones released during intense anger can lead to high blood pressure, heart disease, and other health issues. By learning how to manage our anger, we can improve our physical health.
What to Expect During Anger Management Counseling
The first step in anger management counseling is to find a therapist you feel comfortable with. Look for a licensed mental health professional with experience in anger management techniques.
During your first session, you will likely fill out some intake paperwork and discuss your current struggles with anger. Your therapist may ask you about your past experiences with anger, any triggers you've identified, and any behaviors you want to change.
From there, you will work with your therapist to develop a personalized treatment plan. This might include cognitive-behavioral therapy, mindfulness techniques, or other types of therapy depending on your individual needs.
In general, anger management counseling focuses on helping individuals develop better coping skills and emotional regulation techniques. This might include:
1. Learning how to identify triggers: Your therapist will help you identify situations or events that tend to trigger your anger. Once you can recognize these triggers, you can start to develop strategies for managing them.
2. Developing relaxation techniques: When we're angry, our bodies go into fight or flight mode, releasing stress hormones that can ramp up our emotions. Learning relaxation techniques like deep breathing, progressive muscle relaxation, or visualization can help you calm down before anger gets out of control.
3. Developing communication skills: Often, anger is a response to feeling like your needs are not being heard or met. Learning how to express yourself in a clear and assertive way can help reduce feelings of frustration and anger.
4. Developing problem-solving skills: Anger can be a response to feeling like you're facing an unsolvable problem. Learning new problem-solving skills can help you feel more empowered and less angry when faced with difficult situations.
Tips for Managing Anger on Your Own
While anger management counseling can be incredibly helpful, there are also things you can do on your own to manage your anger. Some strategies include:
1. Practice mindfulness: Mindfulness involves paying attention to the present moment in a non-judgmental way. By being more aware of your emotions, you can start to recognize when you're feeling angry and take steps to calm down.
2. Exercise regularly: Exercise is a great way to reduce stress and release pent-up energy. When we're feeling angry, going for a run or punching a punching bag can help us burn off some steam.
3. Identify healthy outlets: Instead of turning to anger, finding healthy outlets for your emotions can help you manage them in a positive way. This might include journaling, engaging in a creative activity like painting, or talking to a friend.
4. Use cognitive restructuring: Cognitive restructuring involves challenging and changing negative thoughts. When we're feeling angry, we might have thoughts like "this is unfair" or "I can't handle this." By examining these thoughts and identifying more balanced ones, we can reduce our anger.
In conclusion, anger management counseling is an effective way to learn how to control anger and develop healthier coping mechanisms. By working with a trained therapist and implementing strategies on your own, you can gain more control over your emotions and improve your relationships and overall well-being.
If you are looking for Anger Management Counseling – Shannon McLaughlin, LCSW – Jersey City, NJ you've visit to the right place. We have 7 Images about Anger Management Counseling – Shannon McLaughlin, LCSW – Jersey City, NJ like How to take an effective timeout with your partner when you're angry, anger management counseling and classes lake orion and clarkston mi and also The Purpose Of Anger Management Counseling Classes. Here you go:
Anger Management Counseling – Shannon McLaughlin, LCSW – Jersey City, NJ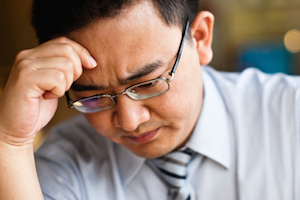 downtownjerseycitycounseling.com
anger management therapy counseling myth worse make
The Purpose Of Anger Management Counseling Classes
www.duiillinois.com
gestione rabbia violence unità counseling cours apprendrez domestique dilemma rehab drug rehabilitation addiction
Anger Management Counseling And Classes Lake Orion And Clarkston Mi
lakeorioncc.com
anger management counseling classes control gain let don help
Anger Management Counseling – New Day Rehab Center
newdayrehabcenters.com
anger management counseling domestic violence covers call today also
How To Take An Effective Timeout With Your Partner When You're Angry
www.pinterest.com
anger management timeout counseling
Anger Management: Knowing The Signs That You Need Help
www.fifthstreetcounseling.org
anger signs
Does Anger Management Counseling Work? | Health Guide
www.airyourself.com
anger counseling management does work
How to take an effective timeout with your partner when you're angry. Anger management counseling domestic violence covers call today also. Anger management counseling